Your pet's home away from home.
Located in Great Falls, Best Friends Animal Hospital offers pet boarding for cats and dogs so you can enjoy peace of mind while you're away.
At Best Friends Animal Hospital, we know the importance of finding the perfect boarding facility. We are dedicated to making your pet's vacation as comfortable and satisfying as possible and we promise to take care of your furry friend as if they were our own.
Our boarders enjoy these amenities during their stay:
Clean, spacious cages and runs
A comfortable atmosphere
Fresh bedding and daily housekeeping
Toys
Food & Water Dishes
Veterinary medical care (if needed)

It is important that you bring all medications that your pet(s) will need during their stay. All medications including over the counter medications must be in their original bottles and properly labeled.
While we highly recommend and feel it is important to bring your own food, should you choose not to do so, we offer Science Diet Sensitive Stomach for dogs and Science Diet Maintenance for cats, as our main food, this is at no extra cost to you.
The staff at Best Friends Animal Hospital is trained and equipped to handle pets from puppies to special needs as well as non–traditional pets such as: birds, pocket pets and reptiles.
Daycare
Please Note: we currently have a waiting list for our daycare program, please contact us to learn more.
Many dogs are left home alone all day while their owners work. Lack of interaction for long periods of time like this may lead to excessive barking, disobedience, and stress in dogs. An alternative to leaving your dog at home during the day is to have him or her attend Daycare.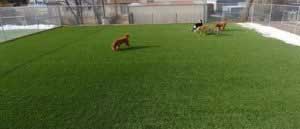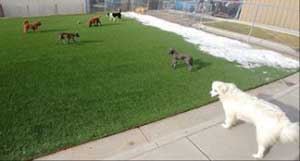 Daycare provides an opportunity for your dog to improve on many key skills. Here are a few reasons to consider daycare:
Socialization opportunities
Regular exercise and stimulation
Helps with separation anxiety and loneliness
Helps with undesirable and destructive behaviors
Best Friends offers a safe environment with lots of out time and playtime. We also monitor the safety and well being of your pet while in our care. Best Friends staff also offers one on one attention for those in need of a little extra.
Our boarding staff can answer any questions you may have as well as offer suggestions and recommendations that may benefit you and your pet.
Please call us at (406) 453-2200 to book their next stay!